Packaging Industry Analysis
2021 - 2031
Unpacking the
US$900 Billion
Landscape
To avail a copy of our packaging Ebook, click here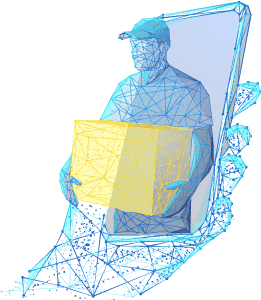 Unlocking Key Potentials of the Global Packaging Industry- Introducing the Packaging Ebook
Evolution in the Industry is Multi-Pronged: Some Subtle and Some Momentous. Technological advancements, rising demand for intelligent and sustainable packaging materials and fast changing buying preferences via e-commerce are key trends anticipated to drive growth in the forthcoming decade.
The past year has been a roller coaster ride for prominent manufacturing industries, prompting business stakeholders to rethink and recalibrate existing production and supply chains to incorporate key technological advancements. This applies equally to the global packaging industry.
As industry leaders increasingly look towards migrating to more automated forms of manufacturing processes, various growth pockets have presented themselves in the past few months.
Keeping in mind the prolific developments in store, we are pleased offer an extensive Ebook on the Packaging industry as a whole. Through this publication, we aim to address the following key questions stakeholders might have about the industry:
What are the emerging trends in this US$ 900 Bn landscape?
Which key verticals are covered in the global Packaging industry?
Which are the most lucrative growth pockets generated in the aftermath of COVID-19?
What are the main expectations consumers have from the Packaging domain in forthcoming years?
Who are the movers and shakers of the global Packaging industry?
How will strategic recommendations for prominent Packaging giants assist in widening their outreach?
Which are the most prominent use cases exhibiting deploying advanced Packaging solutions?
Which are the point-of-view articles covered in the extensive industry analysis?