MarketNgage, leading Market Research Subscription Platform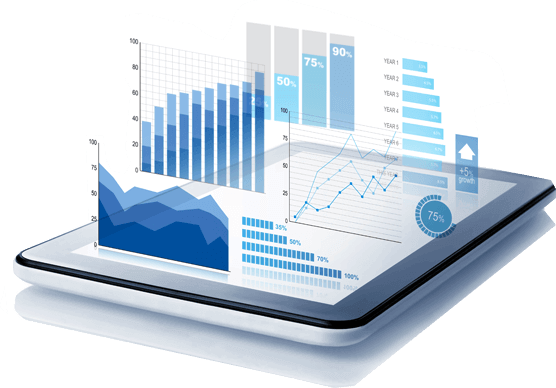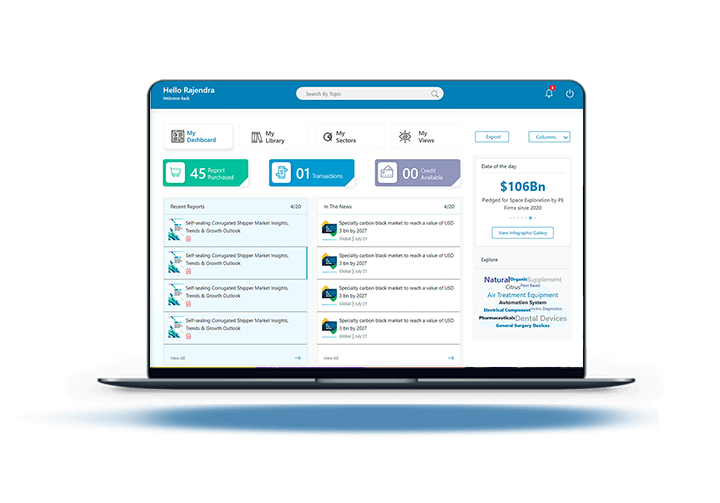 4 Market Research Powerhouses, 1 Unified Subscription Platform
4 iconic research powerhouses synergize to help you steer clear of data-clutter and Ngage with actionable insights
World class
Syndicated Reports
The focal point of industry intelligence for over a decade. Unparalleled coverage across niche categories and segments. Access widest coverage across 100+ countries with a potential to create $2.5 trillion next-gen opportunity.
Niche
Market Reports
What do 80% Fortune 1000 organizations do when they need personalized market intelligence? They turn to FMI for its custom research solutions. Explore a uniquely targeted approach for your pivotal business decisions.
Gen-X
Market Intelligence
New frontiers that go beyond the traditional primary and secondary methods. A modern approach that leverages a combination of text analytics and social media analysis. Get started -- do the new today!
Voice
of the Consumer
Emerging markets present unique opportunities that rigid research approaches tend to miss. That's why you need a specialist in emerging market research. Explore Fact.MR's targeted solutions to win in high-growth emerging markets.
Our Journey
Since 2011, we have worked behind-the-scenes to script last decade's key business transformations.

We have powered the strategy of 20,000+ enterprises in over 100 countries. The rich experience has helped us identify existing gaps in traditional research delivery models.

And, we address these gaps head-on with MarketNgage -- a unified Market Research Subscription Platform, built for today's disparate research needs.
Flexi-Pricing Model to Optimize your Budget
Why buy when you can rent?
Get the full experience, without paying the full price. Rent and save up to 60%* on your research costs.
Pay-when-you-use
Need few slides for your next presentation? Looking for specific insights limited to a country or category? Access the insights you need, and pay-when-you-use.
Own what is required
MarketNgage's flexible research subscription model that gives you complete ownership. Explore incisive insights across a wide range of industries, and own what is required.
The MarketNgage Advantage
Access Market Research On-Demand On-the-Go with our fully integrated market research platform at a flexible pricing. Access the widest coverage of market intelligence, competitor intelligence and customer insight reports on emerging markets, nascent products, and disruptive technologies with 70% unique research titles
Widest Coverage
60,000+ reports, 200+ markets, 1,200+ niche segments
Curated news in your industry
Easy customization
< 5Days turnaround
AI enabled search
Agile & emerging research methods
Qualitative iteration
Quantitative validation
Emerging methods - social sentiment analysis, digital footprint analysis
Immersive Market Research Experience:
Multi-format research - downloadable, PDF, PPT, infographics, playbook, charts, graphs, dashboards
Flexible pricing
Flexi pricing models of Rent Buy, Subscribe
Save up to 60% costs
7 Day Free Trial – no credit card required
Grow your business
Trusted by World's Leading Enterprises

Clients Trust
"MarketNgage provided us the flexibility we were seeking. The flexibility to explore the platform and choose what we truly need. I have recommended MarketNgage internally as an easy-to-use tool for market research."
~ Head of Insights, EMEA of a prominent medical device firm
Why MarketNgage
1.2 Mn+ Insights
Incisive insights cutting across sectors, categories, and geographical horizons.
75%+ Renewal Rate
On an average, our clients witness 1.5x growth per subscription renewal
80%+ Fortune 1000 Clientele
Successful experience of working with world's leading enterprises
1200+ Niche Segments
The go-to research solution provider for complex, hard-to-find insights
In the Media
Our analysts and advisors are opinion leaders in top media publications