World's Most
Prolific Intelligence Engine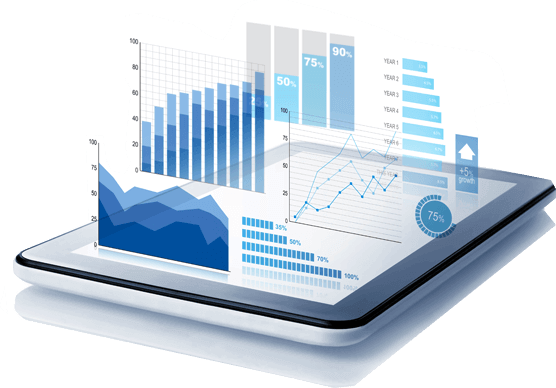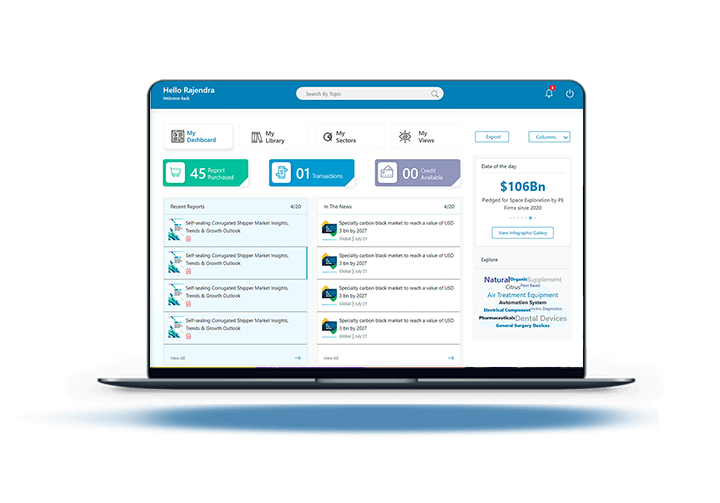 4 Market Research Powerhouses, 1 Unified Intelligence Engine
4 iconic research powerhouses synergize to help you steer clear of data-clutter and Ngage with actionable insights
World class
Syndicated Reports
The focal point of industry intelligence for over a decade. Unparalleled coverage across niche categories and segments. Access widest coverage across 100+ countries with a potential to create $2.5 trillion next-gen opportunity.
Niche
Market Reports
What do 80% Fortune 1000 organizations do when they need personalized market intelligence? They turn to FMI for its custom research solutions. Explore a uniquely targeted approach for your pivotal business decisions.
Gen-X
Market Intelligence
New frontiers that go beyond the traditional primary and secondary methods. A modern approach that leverages a combination of text analytics and social media analysis. Get started -- do the new today!
Voice
of the Consumer
Emerging markets present unique opportunities that rigid research approaches tend to miss. That's why you need a specialist in emerging market research. Explore Fact.MR's targeted solutions to win in high-growth emerging markets.
Our Journey
Since 2011, we have worked behind-the-scenes to script last decade's key business transformations.

We have powered the strategy of 20,000+ enterprises in over 100 countries. The rich experience has helped us identify existing gaps in traditional research delivery models.

And, we address these gaps head-on with MarketNgage -- a unified intelligence engine purpose-built for today's disparate research needs.
Flexi-Pricing Model to Optimize your Budget
Why buy when you can rent?
Get the full experience, without paying the full price. Rent and save up to 60%* on your research costs.
Pay-when-you-use
Need few slides for your next presentation? Looking for specific insights limited to a country or category? Access the insights you need, and pay-when-you-use.
Own what is required
MarketNgage's premier subscription model that gives you complete ownership. Explore incisive insights across a wide range, and own what is required
The MarketNgage Advantage
Fully integrated research solution for seamless single-window access Widest coverage on emerging markets, nascent products, and disruptive technologies
Data visualization and interactive dashboards for an immersive experience Flexi-pricing model for every budget and requirement Insights on total addressable market and serviceable available market Deep coverage across niche categories, with 70% unique research titles
Grow your business
Trusted by World's Leading Enterprises

Clients Trust
"MarketNgage provided us the flexibility we were seeking. The flexibility to explore the platform and choose what we truly need. I have recommended MarketNgage internally as an easy-to-use tool for market research."
~ Head of Insights, EMEA of a prominent medical device firm
Why MarketNgage
1.2 Mn+ Insights
Incisive insights cutting across sectors, categories, and geographical horizons.
75%+ Renewal Rate
On an average, our clients witness 1.5x growth per subscription renewal
80%+ Fortune 1000 Clientele
Successful experience of working with world's leading enterprises
1200+ Niche Segments
The go-to research solution provider for complex, hard-to-find insights
In the Media
Our analysts and advisors are opinion leaders in top media publications

Our Think Tanks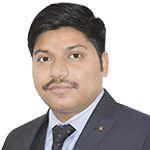 Nikhil Kaitwade has more than a decade experience in market research and business consulting having delivered over 1500+ client assignments predominantly in Automotive, Chemicals, Industrial Equipment, Oil & Gas and Service industries. His core expertise is in formulation of research methodology, creation of unique analysis framework, statistical data models for pricing analysis, competition mapping and market feasibility analysis. He is also adept in advising clients on identification of growth potential in established as well as niche market segments, investment / divestment decisions, market entry decision making. Nikhil is an MBA in Marketing and IT and a Graduate in Mechanical Engineering. Nikhil has authored several publications, and quoted in journals like EMS Now, EPR Magazine, EE Times among others.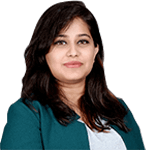 Nandini Roy Choudhury has over 7 years of management consulting experience, and advises industry leaders on their biggest opportunities and challenges, putting processes and operating models in place to support their business objectives. As Lead for Food and Beverages practice, Nandini has vast functional expertise within food ingredients, nutrition & health solutions, animal nutrition, marine nutrients. She is also well versed in the pharmaceuticals, biotechnology, retail and chemical sectors where she advises market participants to develop methodologies and strategies that deliver results. Her core expertise lies in corporate growth strategy, sales and marketing effectiveness, acquisitions and post-merger integration and cost reduction. Nandini has an MBA in Finance from MIT School of Business. She also holds a Bachelor's Degree in Electrical Engineering from Nagpur University, India. Nandini has authored several publications, and quoted in journals including: Beverage Industry, Bloomberg, Wine Industry Advisor.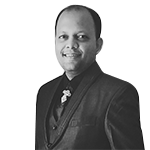 Mohit Shrivastava has more than 10 years of experience in market research and intelligence in developing and delivering more than 100+ Syndicate and Consulting engagements across ICT, Electronics and Semiconductor industries. His core expertise is in consulting engagements and custom projects especially in the domains of Cybersecurity, Big Data & Analytics, Artificial Intelligence and Cloud. He is an avid business data analyst with a keen eye on business modelling and helping in intelligence driven decision making for clients. Mohit holds an MBA in Marketing and Finance. He is also a Graduate in Engineering in Electronics & Communication.